Don't shot! I promise, I will never eat your plants again. Let me go!
Heeelp! Somebody save me from this mad man!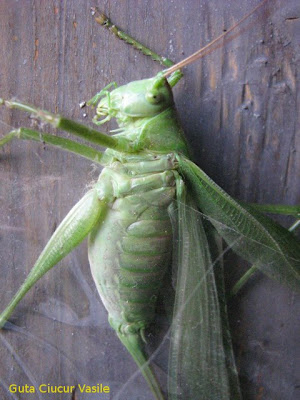 Well, i captured it in my home. Good moment to make a few shots with my photo camera. I freed at the end, in my garden. Here are already many of them to punish this one. And is fun to hear them every night singing.